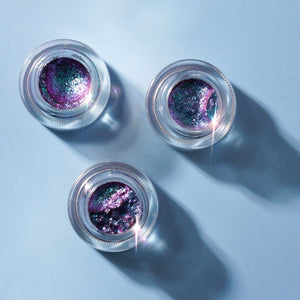 Duo Chrome Metal Eye Paint
Introducing our NEW Duo Chrome Metal Eye Paints! A Gel like formula, dries down to a matte. No Smudge or budge. Perfect for amplifying your makeup looks and taking them to the next level.
Indian Ocean is a blue shade that reflects turquoise and hues of purples.